Media Partners
The Association of Integrative Medicine Malaysia (AIMM) was set up to integrate allopathic and non-allopathic medical practitioners to offer apt solutions for today and future healthcare challenges. AIMM thrives to continuously raise the standards offered and to deliver a unified system in every possible way to benefit its members and patients. It brings the best of Malaysian professionals in every related field to the world and the world to them, so that together, through this global and local networking, we will be more effective and efficient in our mission as a united force.
---
The British Association of Accredited Ayurvedic Practitioners (BAAAP) was established in 1999 as the professional affiliate of the British Ayurvedic Medical Council (BAMC) in order to promote Ayurveda in the west and to overcome regulatory restrictions and cultural prejudices that inhibit its integration within mainstream health care provision in the UK and elsewhere in Europe.
---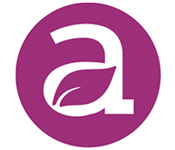 The European Ayurveda Association (EUAA) is a federation of Ayurvedic organizations, hospitals, educational institutions, therapists, manufacturers, suppliers and distributors of Ayurvedic products. The EUAA now represents institutions and organizations from 12 of the 32 countries in the European Economic Area (EEA).
---